NEWS
Bladnoch Distillery collaborates with Basik Chocolate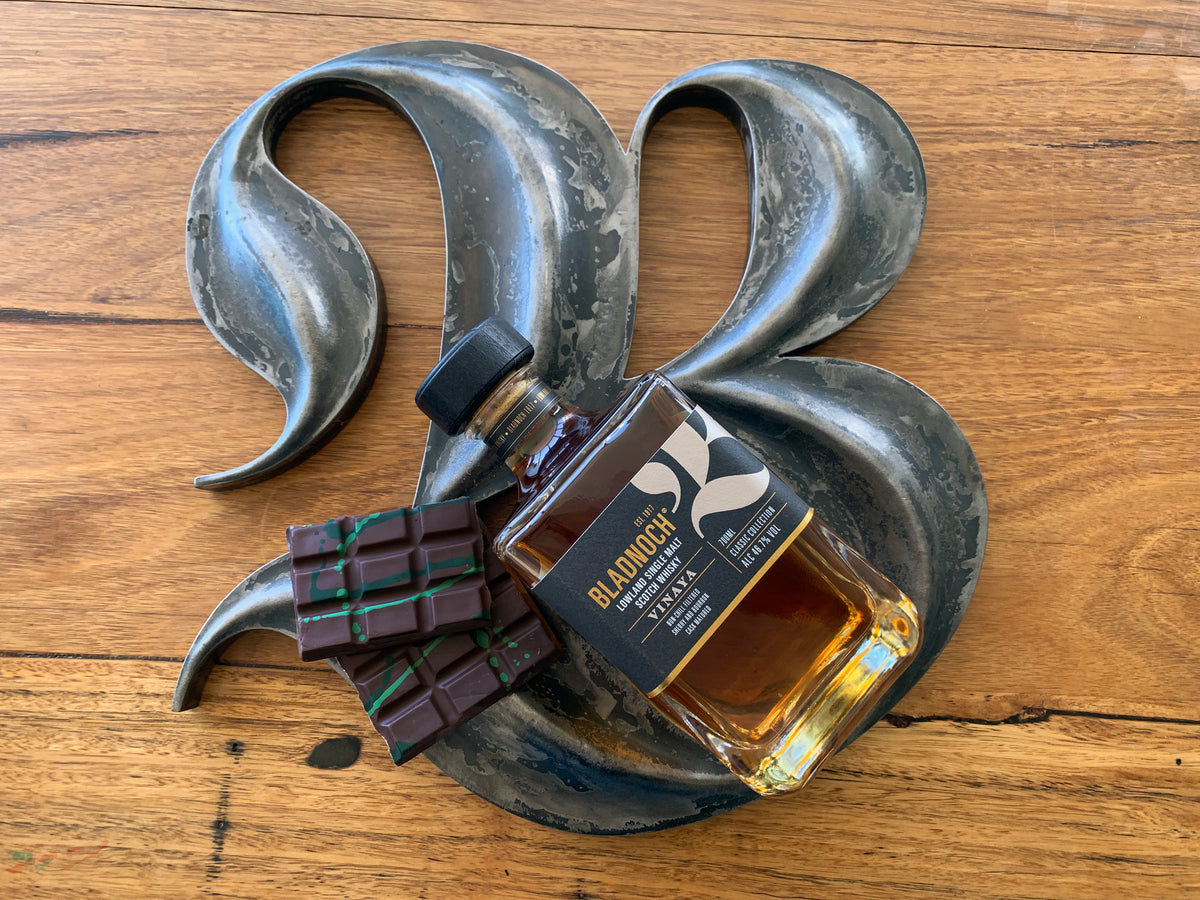 This holiday season, Bladnoch Distillery has collaborated with Brisbane based Chocolatier, BASIK to provide a unique tasting experience, pairing our signature whisky Bladnoch 'Vinaya' with a chocolate tablet that is flavoured with indigenous Strawberry Gum.

BASIK chocolatier Krsna Rajalingam is constantly searching for new flavours and pushing the boundaries with his hand made truffles and bars using high quality local ingredients. This philosophy echoes Bladnoch approach to whisky making, and what better whisky than our new Vinaya to create a chocolate match.
All of our hampers and bundles sold until December 31st will include a bar of Basik X Bladnoch Strawberry Gum and Almond Praline for an unforgettable tasting experience.
Visit www.basikchocolates.com.au/ for more information.